Dancing Numbers - Four summer evening dresses from the Chanel Collection
Chanel No. 1
A stream of silver paillettes circles the long torsoed bodice and forms cascades along either side and down the front of the skirt in this strapless gown of filmy white tulle.

Chanel No. 2
Spanish influence is felt in this dancing dress: the bodice in black taffeta continues below the waist with a small bow in the back: a provocative turn is given to the sumptuous triple-tiered lace skirt.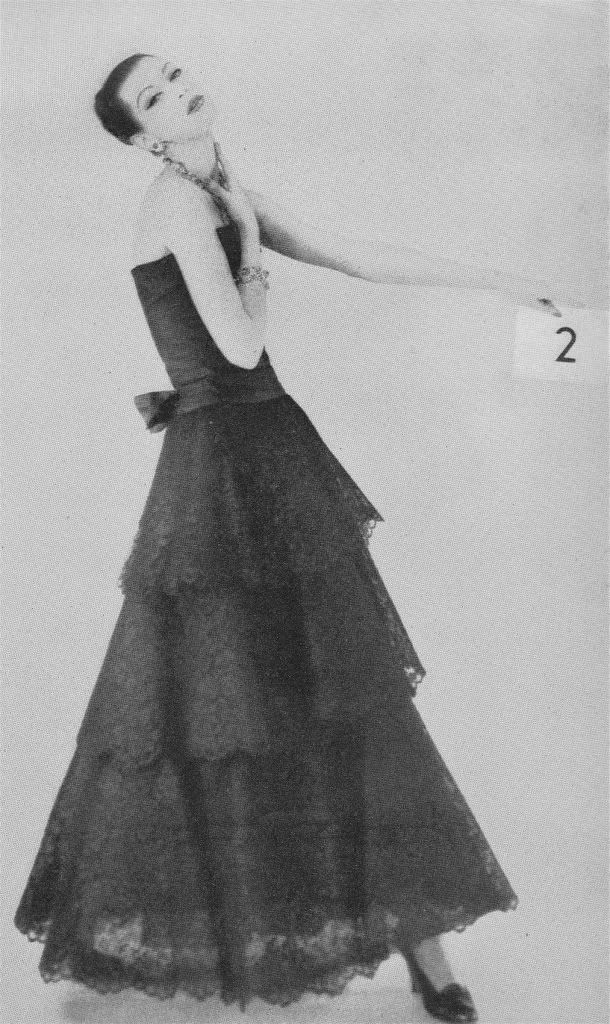 Chanel No. 3
A dinner dress of Grecian simplicity in black chiffon: two skirt panels forming an inverted V begin just above the waist; while the stole, attached in a V, is flung over the shoulders.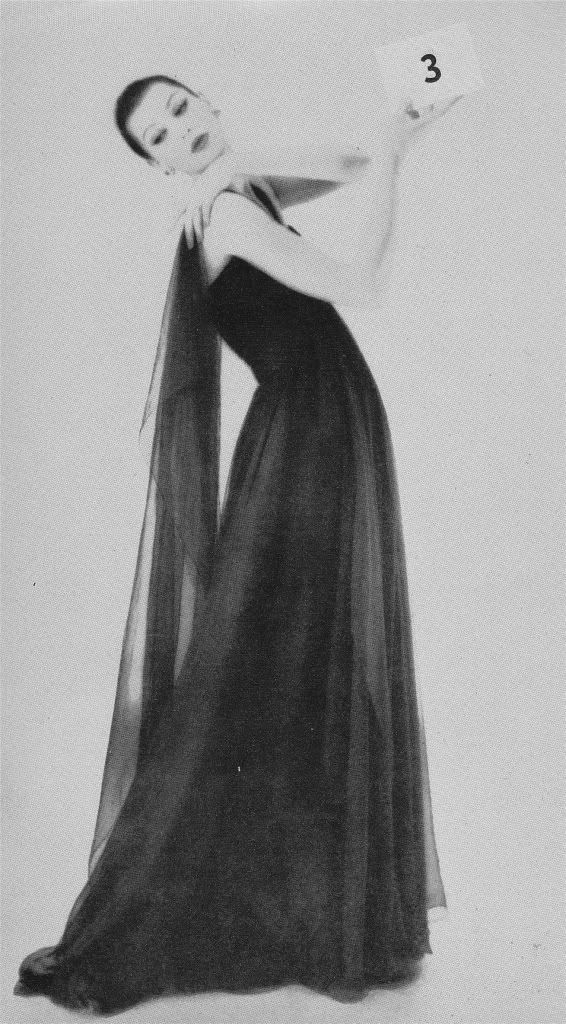 Chanel No. 4
A summer dress of silk net, heavily embroidered with rhinestone and pearl-studded flowers. The low waistline is marked by a satin bow. Frills trim the bodice and organdy stole.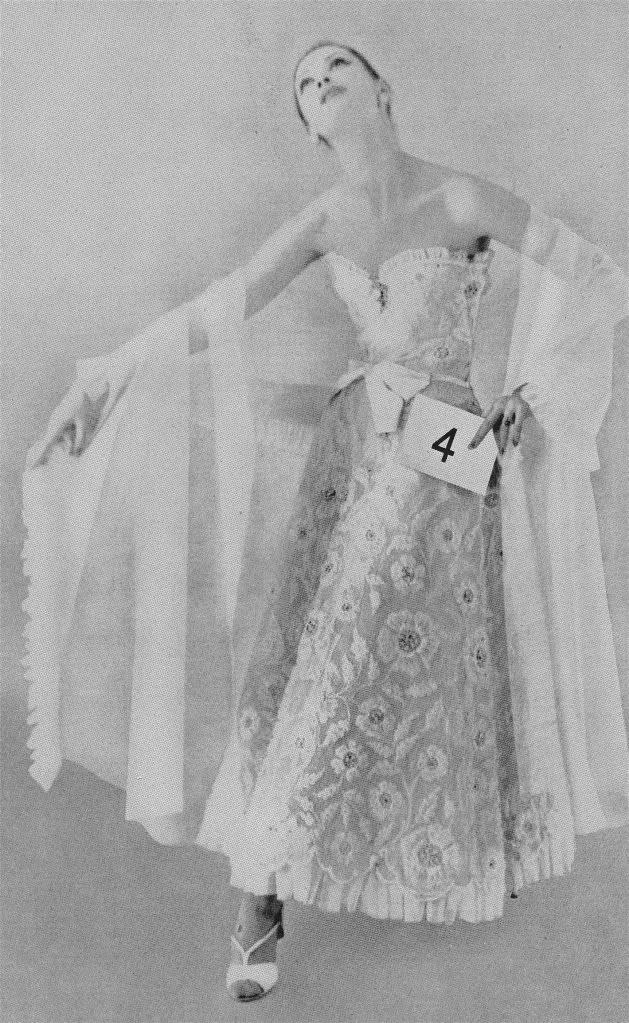 And I guess we all know what Chanel No. 5 looks like...