Variety Fitting the Hour
from Ladies Home Journal in 1953.
"Beautiful future for black with white, bittersweet and flame...for wool with satin, velvet, fur...Variety fitting the hour, the need and your personal flare."
"Black is the significant color, from slipper satin and broadcloth to tweeds textured or flecked with black. The white accent may be fur at your neckline, a satin turban, a taffeta blouse. Bittersweet is a flaming color, the exciting extra in your plan. You can wear it in a coat, or sparingly in a pair of gloves. Maple-beige, charcoal and Puritan gray are quiet shades inviting imaginative accessories. Stand-away collars leave the throat bare or are filled with ropes of gold. (Rhinestones set in gold have a new sparkle.) Gloves are longer, often pulled above the elbow, or over long tight sleeves. The newest bag is the wafer-thin box."
By Wilhela Cushman - Fashion Editor of the Journal

Black broadcloth suit with white mink, by Adele Simpson, turban by Gladys and Belle.

Broadcloth and satin - the v-neck sheath with panels in motion by Christian Dior - New York. Worn with satin-bow hat, rhinestones, long capeskin gloves, pointed-toe sandals by David Evins.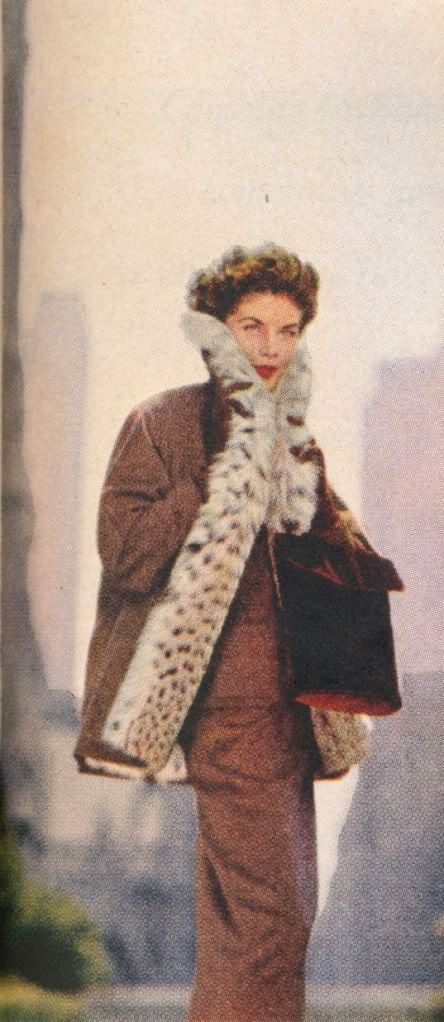 Winter suit with short lynx-lined coat by Lo Balbo.

Plaid tweed bolero costume with satin, by Jo Copeland.

Maple-beige camel's-hair-and-wool jacket suit, Alvin Handmacher.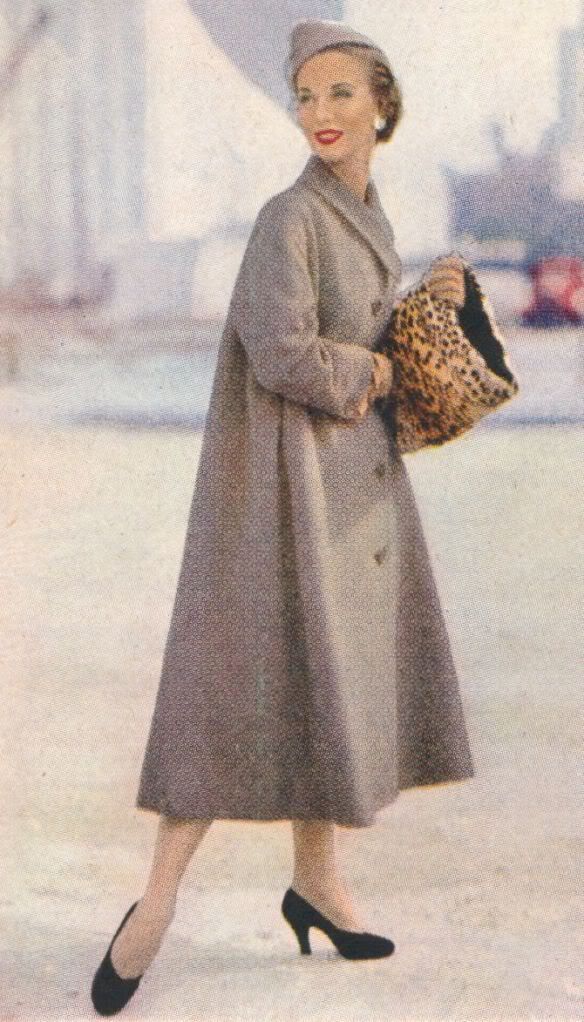 Wool-and-alpaca coat by Nat Bader, satin hat, leopard muff by I. J. Fox.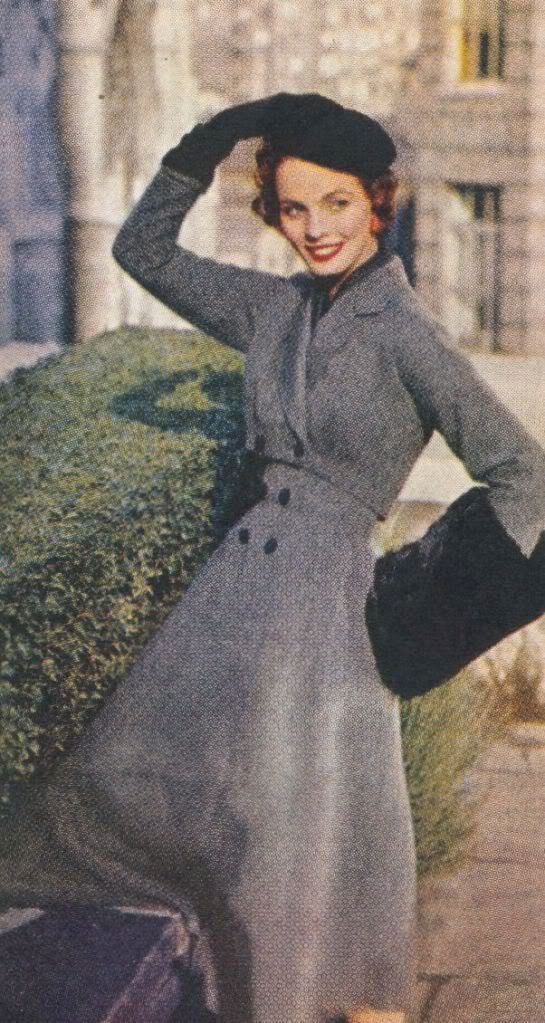 Empire bolero suit by Omar Kiam of Ben Reig, muff-bag by Selma Robinson.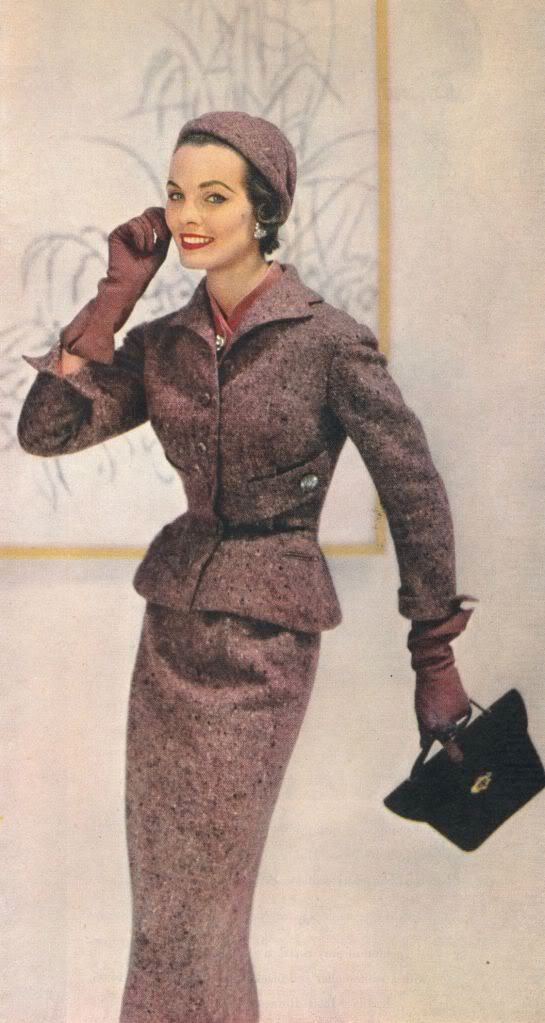 Hattie Carnegie's pink-and-black flecked suit with matching hat, blending velvet scarf. Worn with rhinestones, cocoa suede gloves, pagoda suede bag.