These are some wonderful looks to wear all summer in Italy!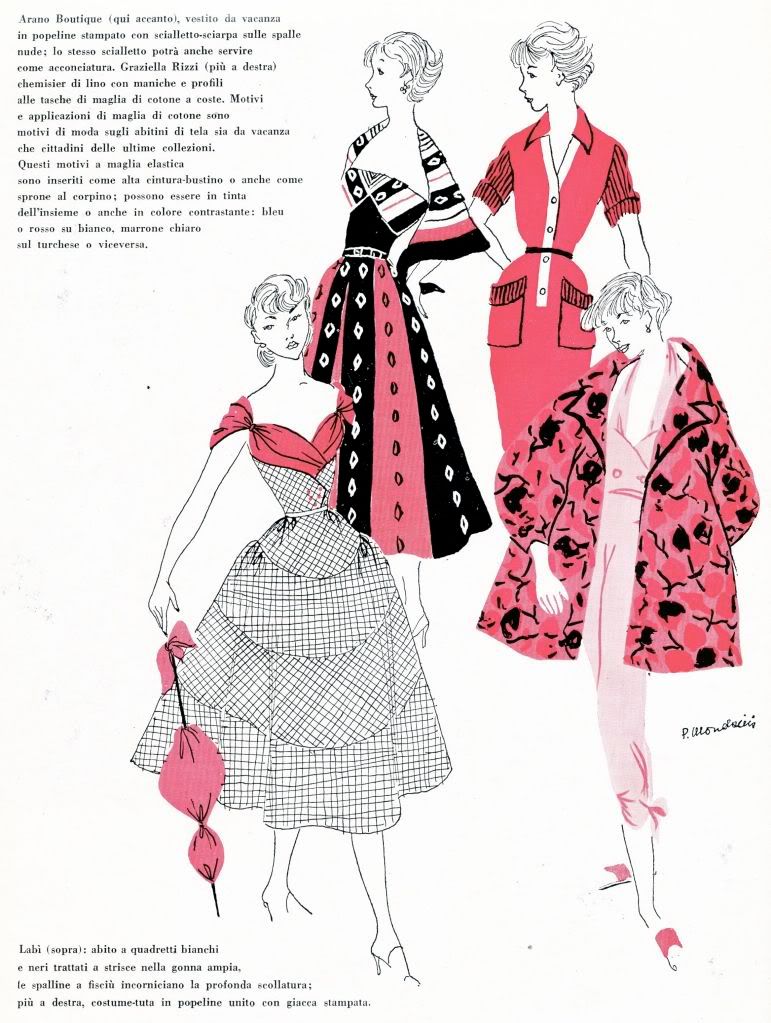 "Arano Boutique (right), dressed as a holiday poplin printed shawl-scarf over her bare shoulders, and the same shawl can also serve as a hairstyle. Graziella Rizzi (rightmost) sleeved linen chemises and profiles of cotton mesh pockets are on the grounds of fashionable dresses of cloth is to be the last public holiday collections. These motifs are included as a high elastic mesh belt or corset-like bodice with yoke, can be dyed in whole or in contrasting color: blue or red on white, turquoise or light brown on the back."
"Labi (above): white checkered dress and blacks treated in the striped skirt, scarf straps to frame the deep neckline, to the right, in suit-suit jacket, combined with printed poplin."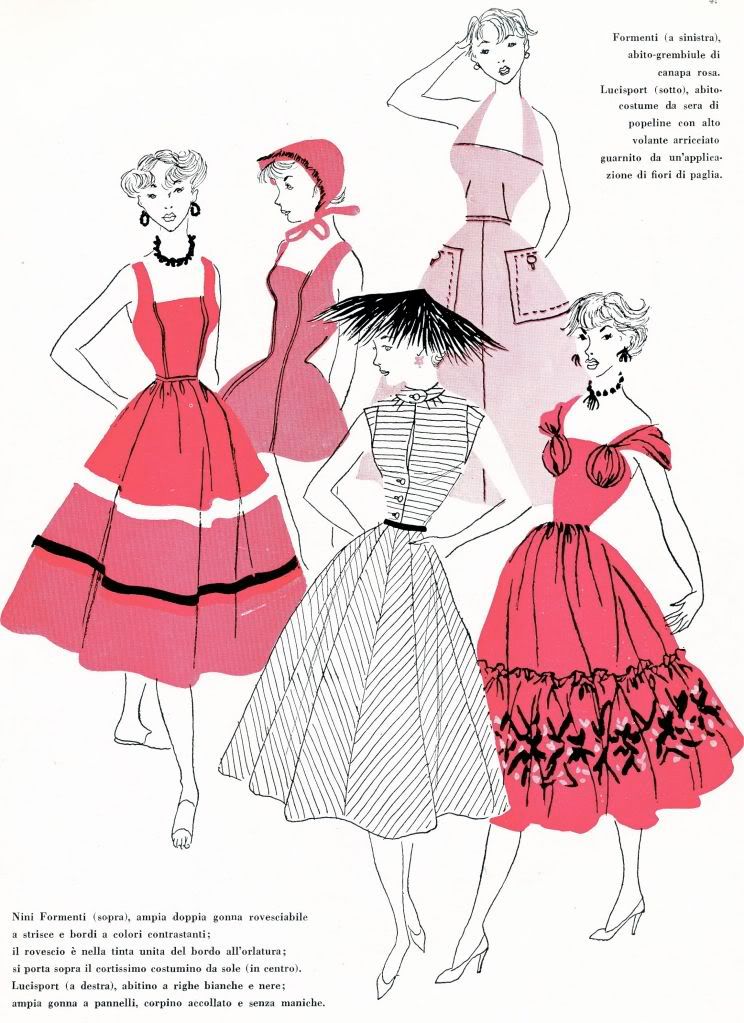 "Nini Formenti (above), large reversible double skirt with striped edges in contrasting color, and tint the reverse untita edge all'orlatura; carries over very short costume alone (middle). Lucisport (right), white striped dress and black skirt panels, high-necked and sleeveless bodice."
"Formenti (left), hemp apron dress-pink. Lucisport (below), dress-costume evening poplin with high flying curled garnish with flowers from an application of straw."