Here we go again with some horrid translations, but fabulous fashions...look closely!

"Popline contract in blue (above) with a collar, lapels and sleeves placket with large paintings. The placket which extends to bottom following the line of the contract svasta"


"The cardigan in soft summer evening sandwiches with big blue buttons, black velvet."


"Marucelli, yellow gabardine jacket style sports trousers with blacks."


"Venetians: jacket and blue shirt under a purple treated plisse, green trousers."


"Marucelli-Boutique: I live in spades with white risers knotted tassel necklace; high balzettine board."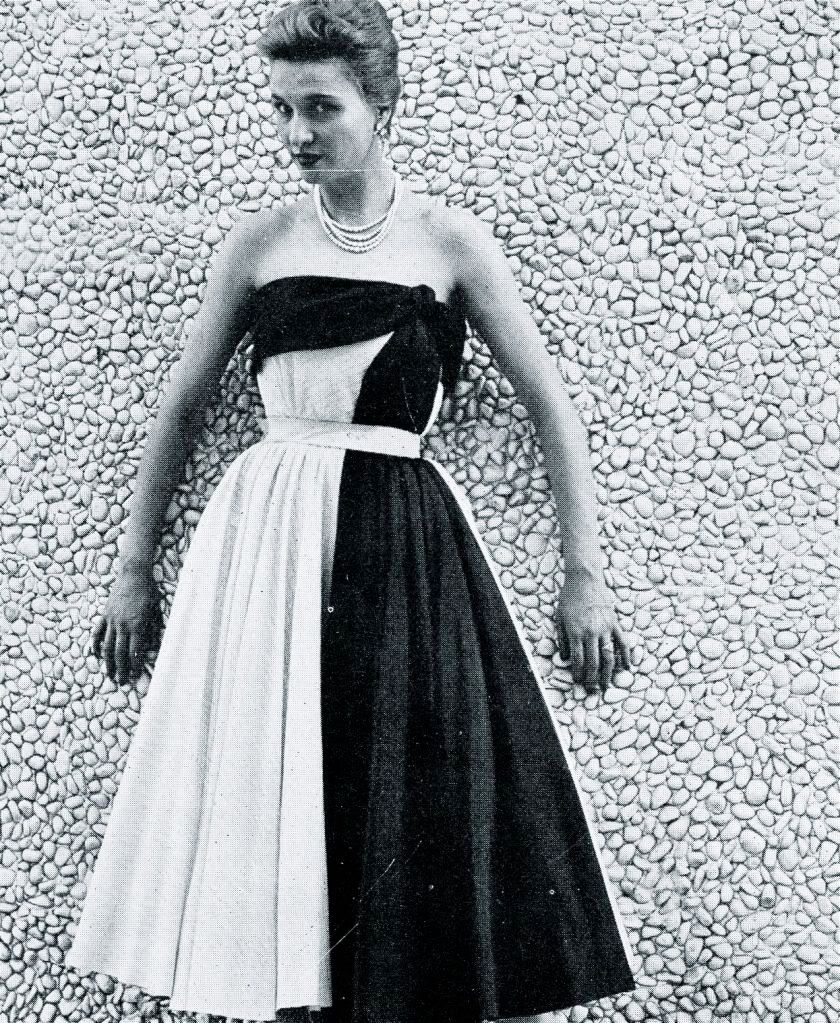 "Biki combines cotton faille in a blue evening dress do. Below, blue polka dot cotton, pleated restrained by red edges smooth."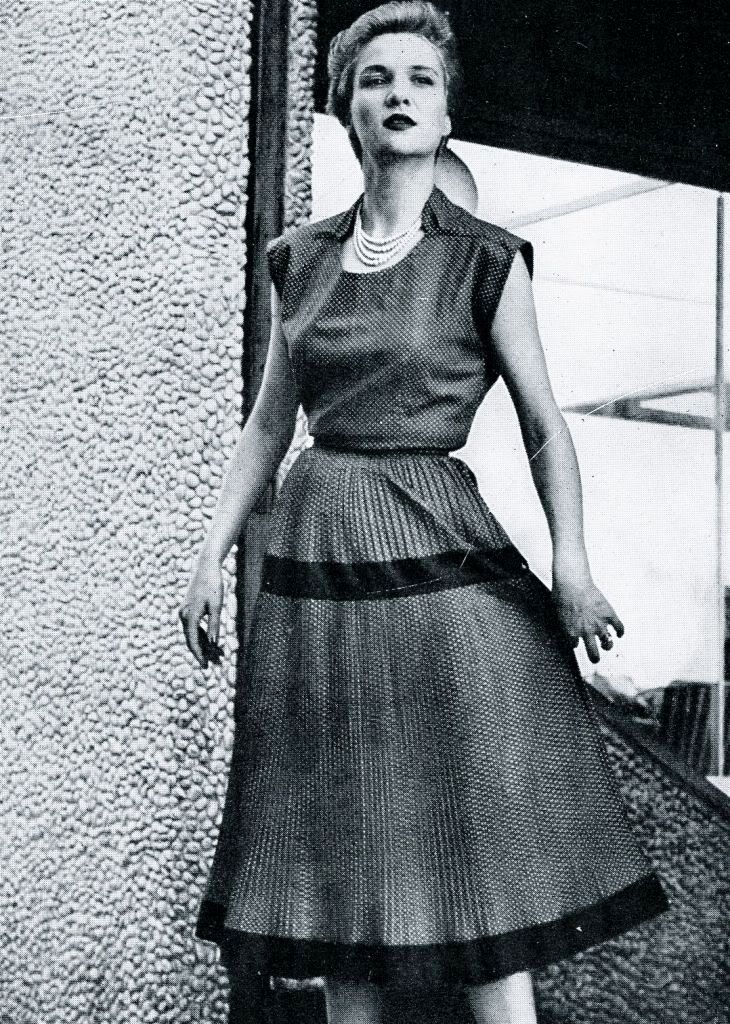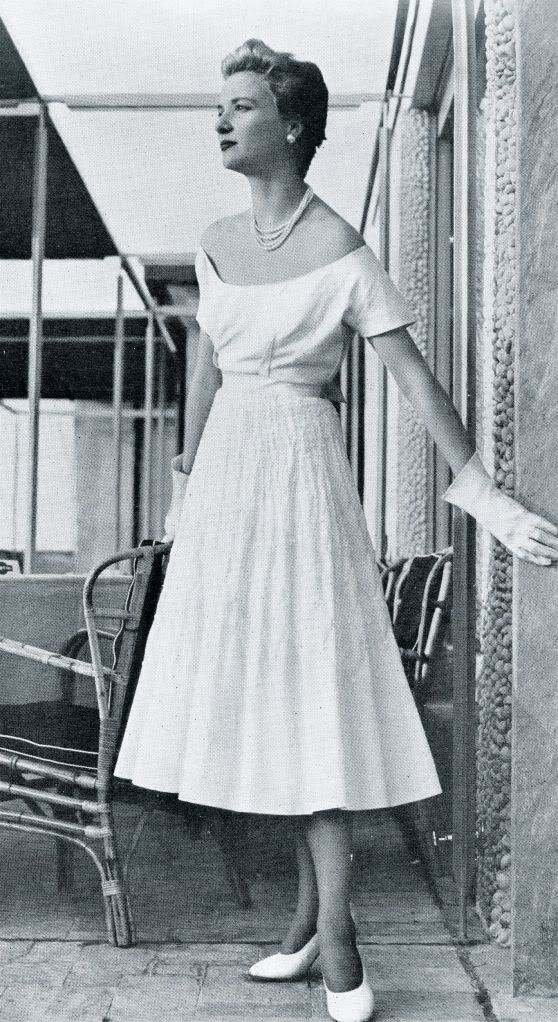 "Biki (above): two pieces in spades with white stitching embroidered MATELASSE Jais. Poplin skirt red red-born abbot on hips, blue and white blouse, belt, elastic."