Let's see what Dior was doing in 1952!

"Dior: a set of rather rigid and transparent organza treated Piégon not ironed skirt and bolero jacket-and below, the full-cardigan jacket with pleated. On the facing page a dress from Givenchy worked linon white pleated linen type: the belt and suede lilac, strawberry hat baku"


"Linon lightly starched white profiles festoons blacks embroidered by hand. The round neckline with wide straps together and the most refined new."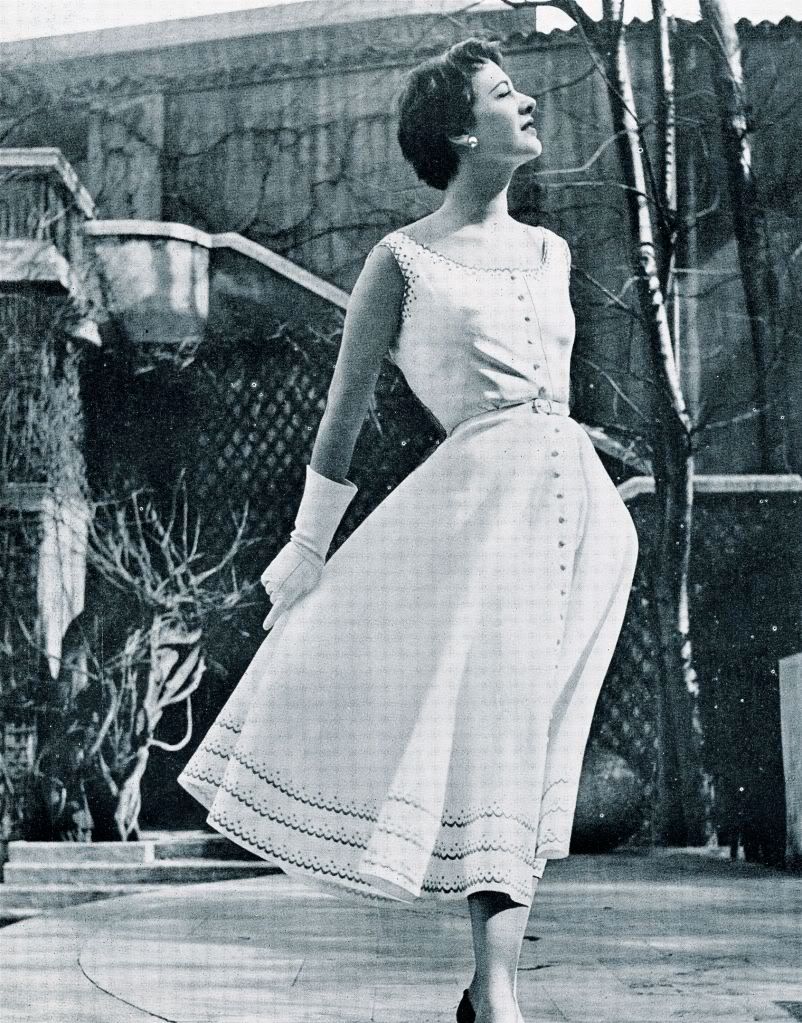 "Pirovano, two fresh elegant clothes for the evenings of the summer: above, white organdy, profiles of a minute precious embroidery, knot-grade tape pink carnation."