"Gray, white, black and very little orange."
"Gray, white, black and orange are some slight note the colors of this type of printing used by Emilio Pucci in two pieces with strapless bodice and the jacket of the page next trousers blacks."
"Allegro style sports trousers blusotto"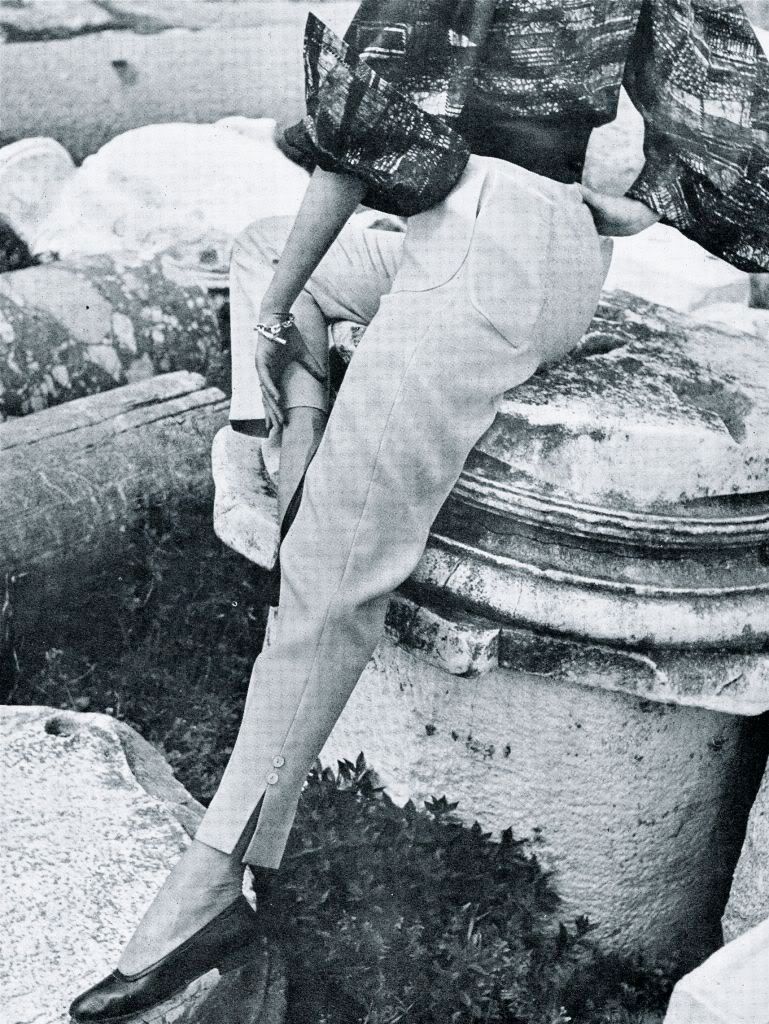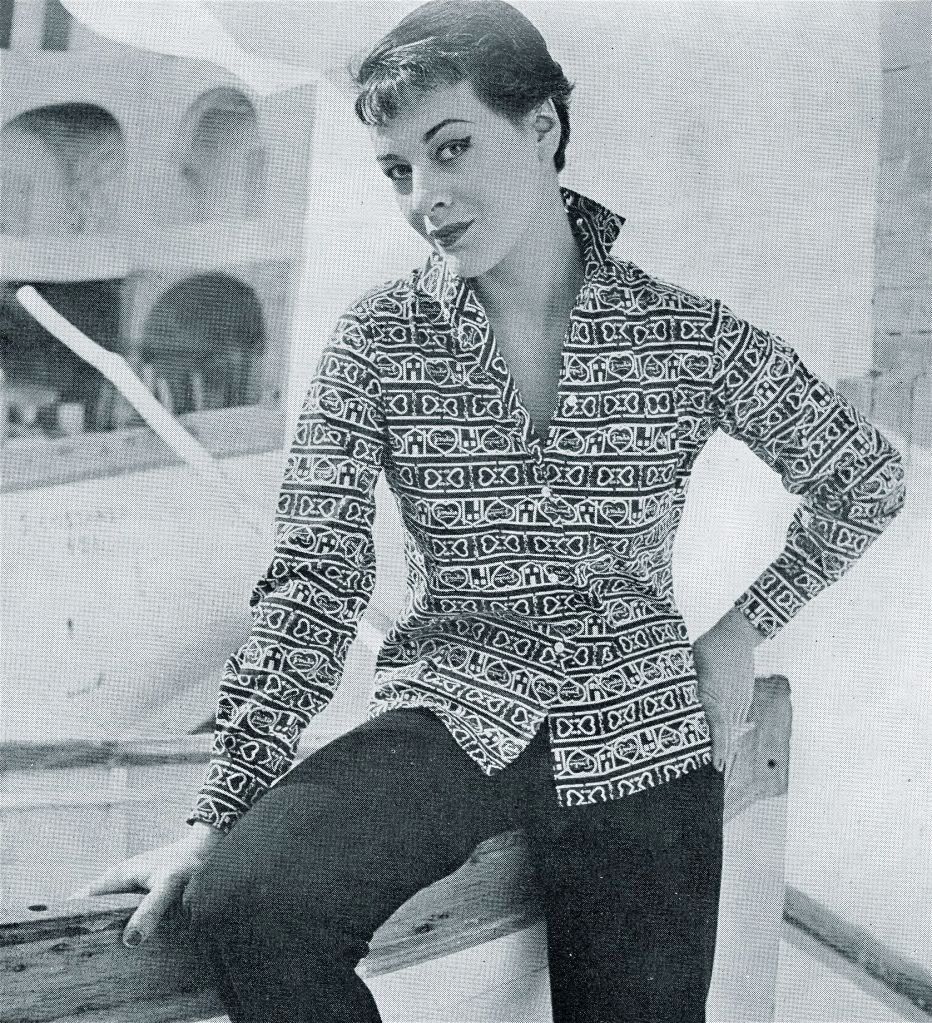 "The jacket-door blusotto cotton printed as a reason for drawing the name of its author: 'Emilio'."


"... yellow trousers Irene Galitzine, blouse in blue green and red."

"Vacation real peasant skirt"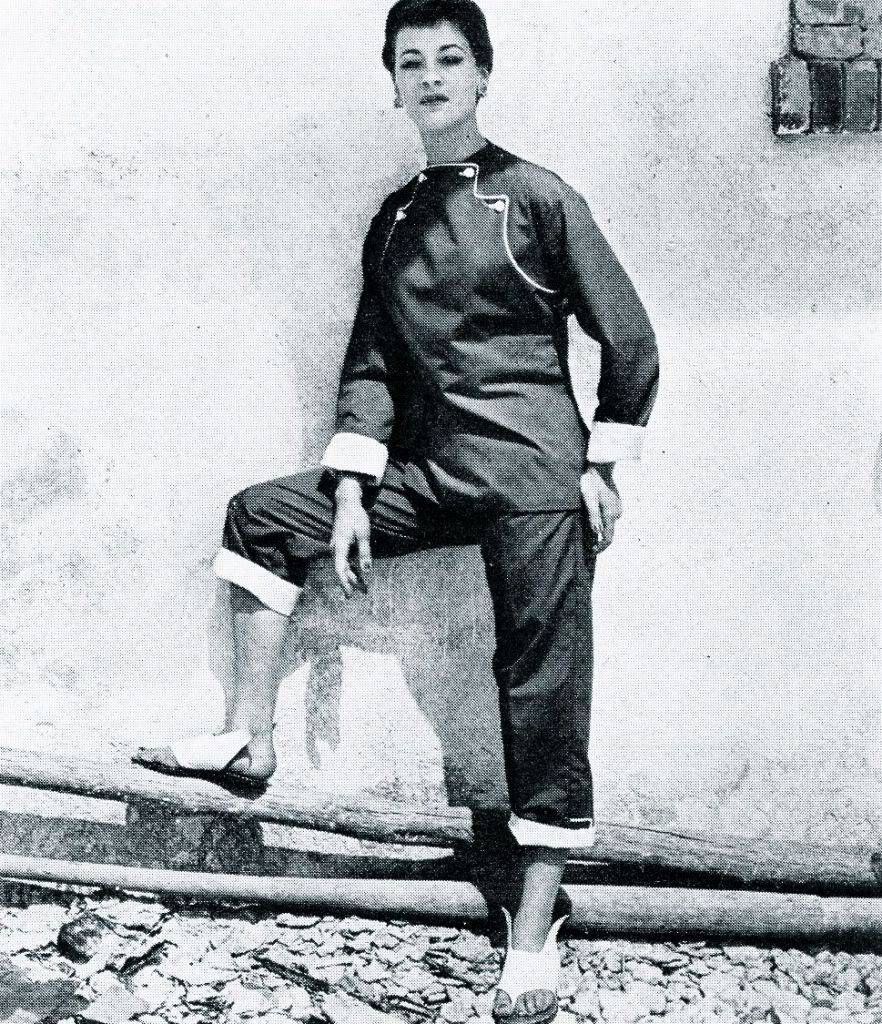 "Marucelli-Boutique: chintz skirt in a black, blouse Popline. Dealt with padded pockets seams as the high edge of the skirt are split off and joined at the waist. Emilio Popline in bright red with white piping, to the fastening to Russia. Blusotto and pants lined with white edges inverted the reasons for the new tab buttoned straps and pants."

And aren't those fabulous shoes?