These are pretty fabulous...they make todays clothes look so boring!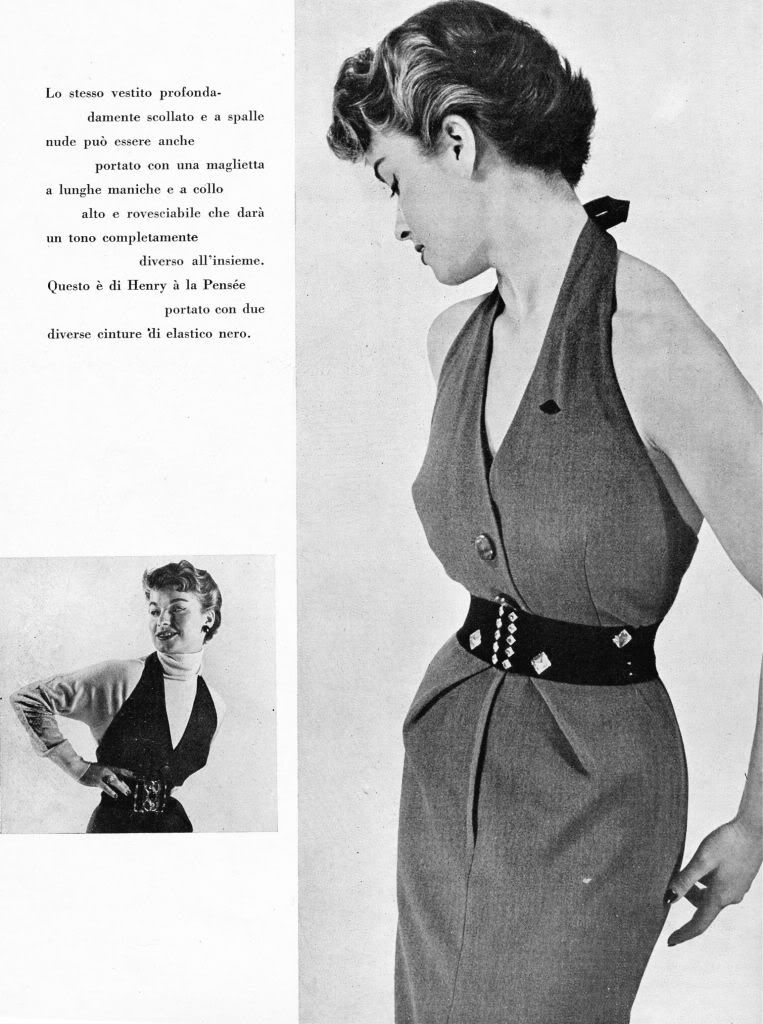 "The dressing it deep neckline and bare shoulders may also be taken with a shirt with long sleeves and high neck and reversible, that gives a completely different tone to the collection. This Henry a la Pensee brought two different elastic black belt."

"Marucelli-Boutique: organza blouse with rich yellow striped black sleeve attachment very low."
"The chintz fabric and especially and exclusively devoted to holidays. This two-piece dress and detachable and interchangeable, same skirt or shorts blacks (Bessie Becker)."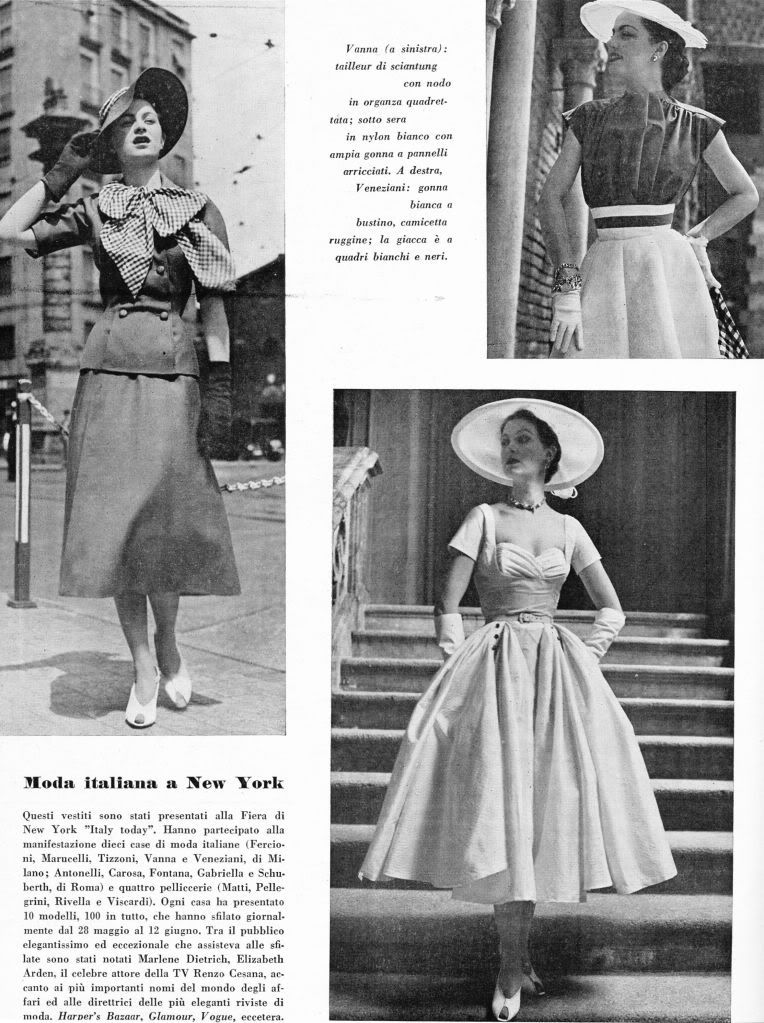 "Italian fashion in New York"
"Vanna (left): shantung suit with gridded knot in organza and below at night with white nylon skirt panels curled. Right Venetians white skirt to bodice, blouse, rust and white checked jacket and blacks."
"These clothes were presented to the Fair in New York, "Italy Today". Participated in the event of Italian fashion (Fercioni, Marucelli, Tizzoni, Vanna and Venice, Milan, Antonelli, Carosa, Fontana, Gabriella and Schuberth, of Rome) and four fur (Matti, Pellegrini, Rivella and Viscardi). Each house has presented 10 models, 100 in all, marched daily from 28 May to 12 June. Elegant and exceptional in the audience who attended the fashion shows were noted Marlene Dietrich, Elizabeth Arden, the famous TV actor Renzo Cesana, alongside the biggest names in the business world and the guidelines of the most elegant fashion magazines, Harper's Bazaar, Glamour , Vogue, eccetera."