These are the final images from this wonderful magazine. I hope you've enjoyed this as much as I have!

"On the left, the blouse in two tissues and two colors: white linon, profile neck and knots in poplin striped white and blue. Facing page, from left to right, top to bottom: cotton and Scottish cap equal; tashi square-buttoned, blue poplin, slight curl to the back, the flap can be buttoned to a change dummy; vertical lines, pocket on the bias , lapels in a horizontal direction, the formula without-sleeves and very closed to the neck, bright squares, the same formula with open neck and raised; blusotto with slits on the sides and pocket square; of Zephyr stripes: the fabric and lively note most important of camicettine."


"For the very young: in spades white gown printed with black velvet ribbon tied at the waist. Below: chintz dress robes in pink on white linen shorts."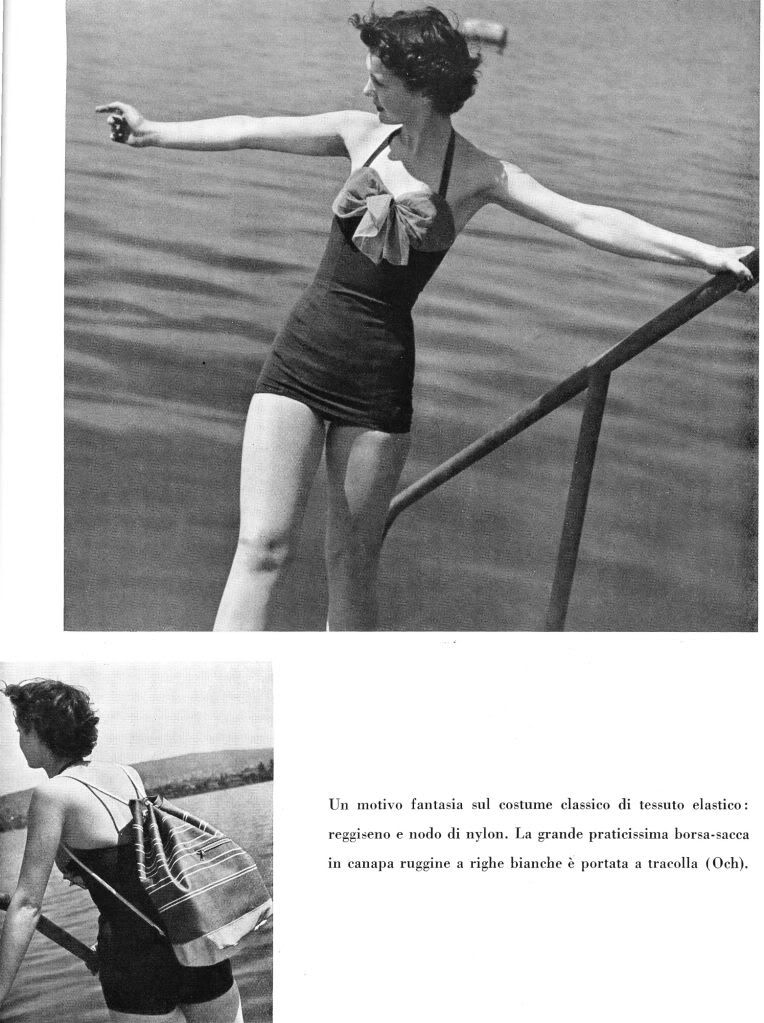 "One reason fantasy about classic costume fabric elastic bra and node nylon. The big-bag very practical bag made of hemp rust and white striped shouldered (OCH)."

"La Boutique: laminate brocade skirt with embroidery of small pearls and white organza blouse for the summer evening. On the right, De Givenchy: buttoned shawl of Jersey in shape."

"Embers: the evening gown do this summer and very light, very rich, long ankle, steam transparent fabric. This small polka dot organza blacks with big lump in life leaning back, the neck scarf softly framed her shoulders bare."
Ending this with that lovely gown makes it all worth while!