Fashion summer and stay in the city.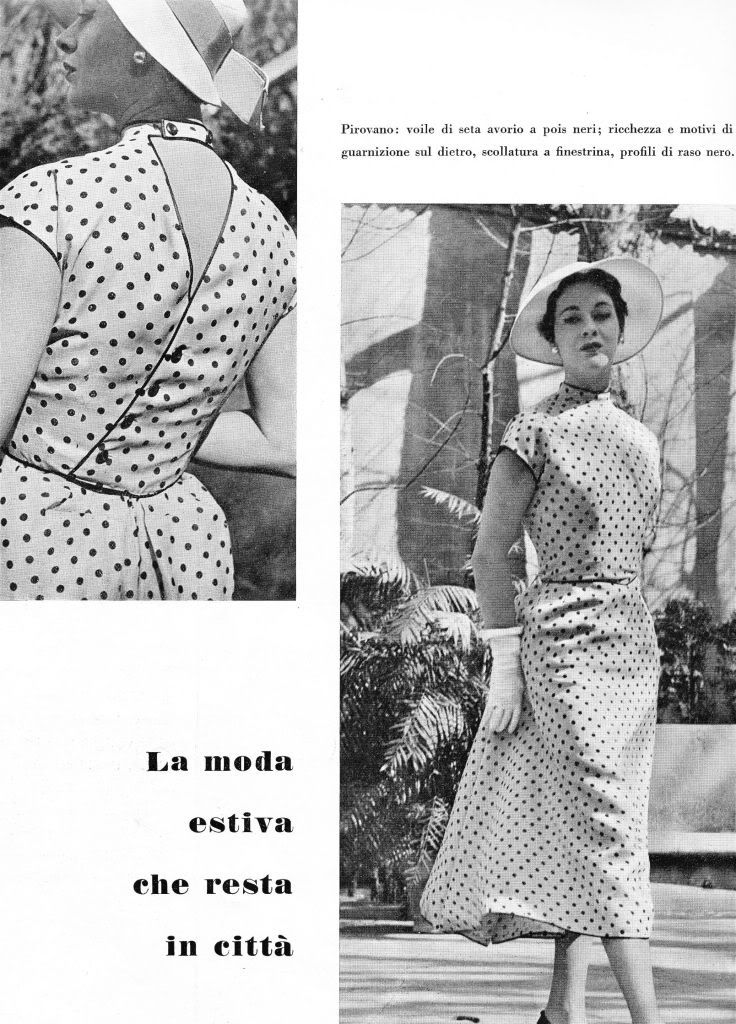 "Pirovano: ivory polka dot silk voile blacks; wealth and gasket on the reasons behind a window, neckline, profiles of black satin."


"Corosa: pink linen dress with profiles blacks that mark because of his tunic. Curiel: fabric embroidered in white on a blue ground, pattern-jumper draped, hints of life high."
"Simonetta Visconti: white checked dress grays and blacks profiles yellow and below-the-neck jumper sweater organza. Fontana: white lines and yellow framed by yellow borders."

"Heim: 1924 in style with a round neckline and low waist straps together apparel below in dancing girl on a blue peacock shantung completed by the navy jacket with white starched collar."


"Paquin: dress elegant urban style crepe pink light marks blacks. The neckline and embellished and framed by the deep reasons of cross-folds, the spindle tight skirt opens on the lower back."


I know these translations leave much to be desired, but I love "spindle tight skirt"!